About
Our beginning started about a mile out of town as a Co-op with 18 vendors.  Our business was just taking off when The Samuel Aurand House became available.  Upon deciding to move we downsized to less vendors that provide quality treasurers of yesterday and today.  Now located in the center of the small sleepy old German town of New Berlin you will find a treasure trove of small antiques & country crafts.  Located in The Samuel Aurand House B&B, which began in 1838 as a public house & tavern you will find our Co-op filled with an abundant variety of vintage & unique crafts and collectibles.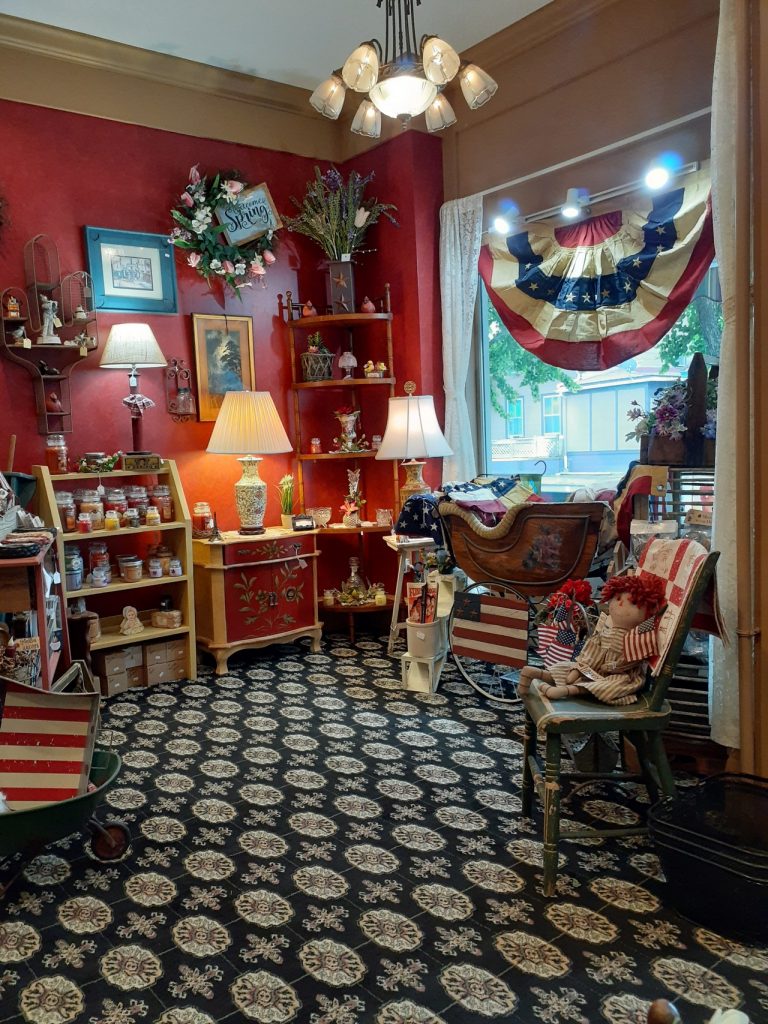 Offerings
The Emporium is a one stop shopping place for all your design and decorating needs.  Our store has a variety of small antiques and country crafts.  We offer candles both traditional and battery, baskets of any shape and size as well as greeting cards by "Leanin Tree".  The antique side of the store has unique items both local to the area and from other parts of the state.  The Clock Guy brings his many clocks (100 years & older) as well as his ability to repair them.  The rear of our store is home to our year round Christmas Shoppe.  There you will find hundreds of ornaments, Santa's, snowmen, trees, garlands and decorative items to fill your home for the holidays.  Handmade chalkware for all occasions as well as many homemade Christmas decorations can be found as well.  We offer a small line of antique and reproduction furniture and local history books.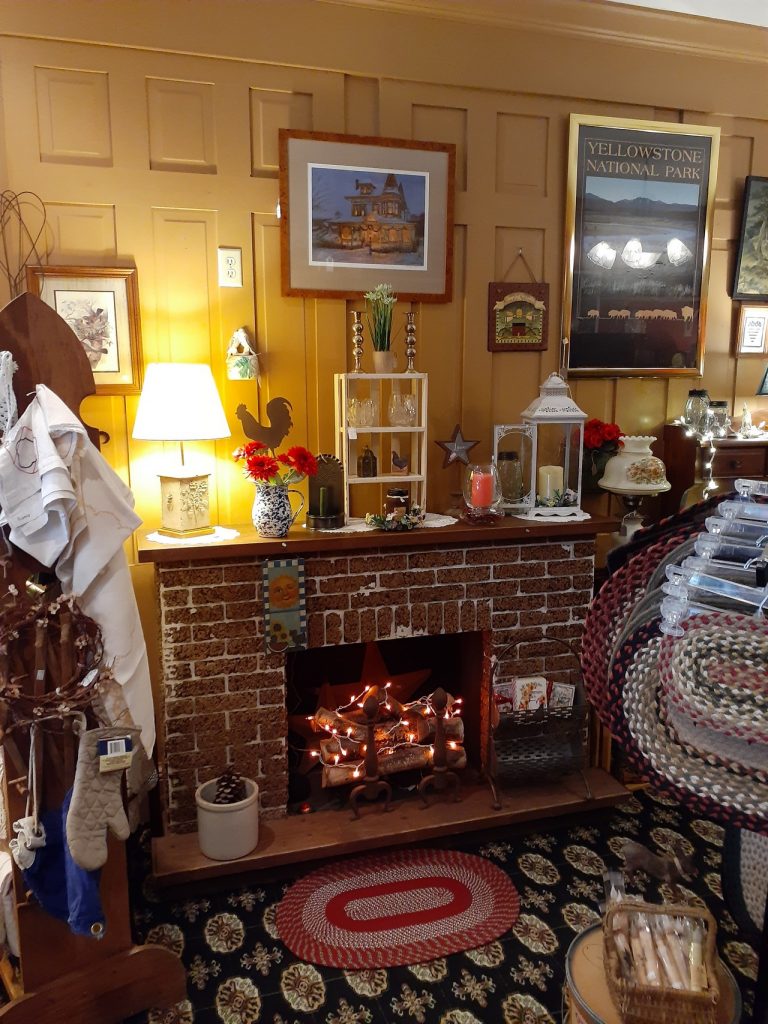 Classes
The Emporium offers classes from time to time when interest is shown.  Ask about how we can get you excited about hand crafting items that are both enjoyable to do and see.
Specials
The Emporium has monthly specials and events.  Every month there are special discounts or monthly events for you to enjoy.  Twice a year we have a open house usually in the Spring and again for Christmas which is held the 3 days after Thanksgiving.  To find our more about these contact us.