The Inn
About The Samuel Aurand House
Inn History
The Samuel Aurand House was constructed around 1825 as the Samuel Aurand Publick House & Tavern.   This 2 ½  story, 6 bay, red brick structure known as The Samuel Aurand Hotel burned on February 19, 1839 during Court week when filled with guests.  The hotel was rebuilt and had 14 fireplaces of which only 7 remain.  Around the turn of the century, it was converted to one of the town's general stores.  The town post office was located in the rear of the building starting in 1897 off and on through 1960.  The Showers family operated a general store from the mid 40's until 1983 at which time it was leased to 3 successive storekeepers till 1994.  At that time it was converted to the elegant Bed & Breakfast it is today. It hosts 4 beautifully appointed rooms, a 2 bedroom suite with galley kitchen and an antique & craft co-op shoppe located on the first floor.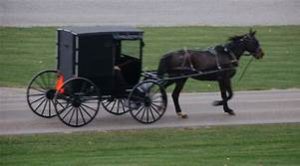 .
Services
The Samuel Aurand offers Wi-Fi throughout the Inn with gas fireplaces in many rooms.  There is central air throughout the Inn as well.  Cable TV is available to all our guests.  You will also find thermos/massage tubs in some of our rooms.  Our dining room offers a continental breakfast with your choice of beverages, cereals, fresh fruits, bagels, muffins, and fresh pastry's for your enjoyment.
Directions to 
401 Front Street, New Berlin, PA
Reviews
We would love to hear your thoughts and comments.  Please leave your feedback in the testimonial section on anything in your room and about The Samuel Aurand House in general.  Your stay with us is important and we want to make it as comfortable and memorable as possible. Have an enjoyable stay and we hope to see you soon.